• Crystal Conder
  We hope everyone is staying healthy!   An update about COVID-19 With the ongoing situation around COVID-19, we wanted to share an update with you. These are uncertain times, but we are sure about one thing: putting the health and safety of our team and our customers first is, and always has been, a priority. We are doing everything we can to ensure the continued sanitization of all our products and facilities. Our team is committed to staying healthy, and helping our customers stay healthy, too. We apologize for any delays in getting your order to you. Production or...
---
• Joyous Organics
Thank you for visiting our Blog! We will be adding to it soon. And, will share some helpful information on a variety of topics, so be sure to visit again! Please be sure to create an account with us to stay informed of new posts, before they happen. Plus, exclusive discounts and more.
---
• CBDEE Orders • organic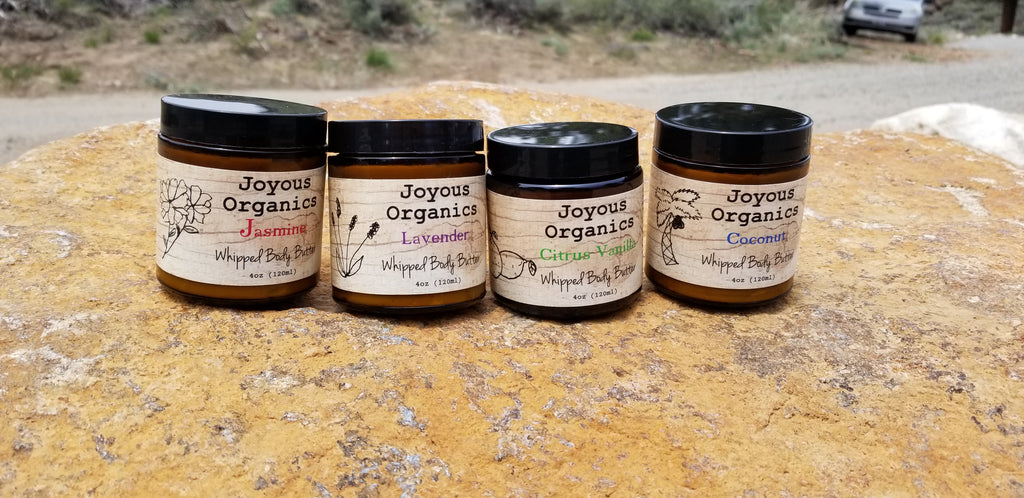 Reasons we Love our Ingredients Organic Raw Shea Butter- High in anti-oxidants & anti-inflammatory components containing healing essential fatty acids, Vitamins A,D,E, and F.  All these are natural and make Shea butter a superfood for your skin and hair, perfect for your babies gentle, sensitive body as well. Shea butter is one of the best moisturizing, anti-aging regenerating and protecting natural product in the world! It protects your skin from UV sunlight, harsh climate, dehydration and pollution damages. Shea strengthens your skin by stimulating the production of collagen, which is the youthful scaffolding protein in your skin. It makes it more...