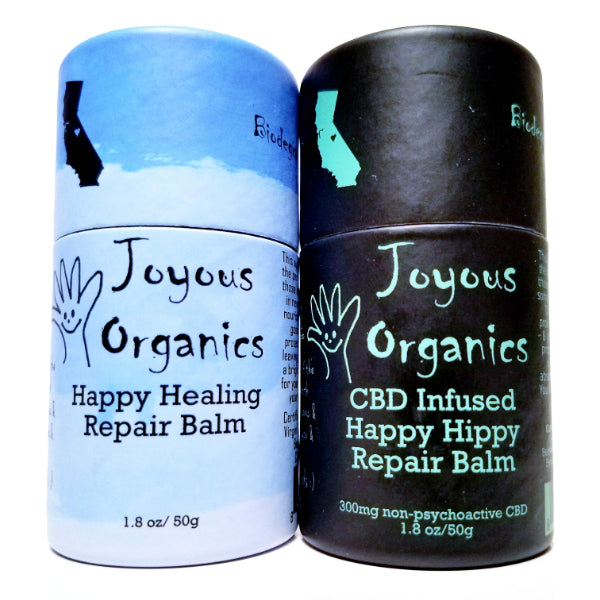 Happy Healing Repair Balm
---
This outstanding herbal balm is the perfect healing solution for those dry, cracked, sore areas in need of some extra love and nourishment! This non-greasy goodness is sure to heal, protect and revitalize your skin leaving you soft and smooth with a bright beaming smile. Great for your lips, face, body, feet and safe for your poochies paws too!!! 
Mother Nature thanks you for purchasing our Happy Healing Repair Balm in our eco-friendly biodegradable tubes. The paper board used is from a renewable resource making these a perfect alternative to traditional plastic tubes. Simply and easily push up with your thumb!
Organic Ingredients: virgin coconut oil, jojoba oil, beeswax, calendula flowers and chamomile flowers.
1.8oz biodegradable paper push-up tube
---
Share this Product