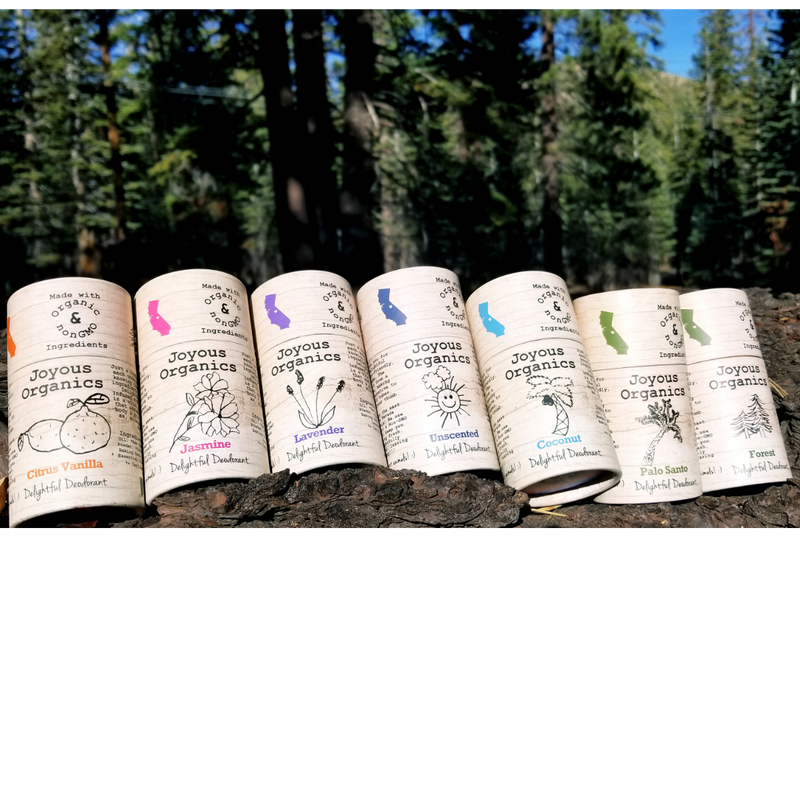 Delightful Deodorant- Stick
---
Just a couple of light swipes on each underarm and be delighted knowing there are no harmful ingredients that work here! Our deodorant is infused with magnesium which is a vital alkalizing mineral that assists in keeping your body and skin healthy as well as eliminating unpleasant body odor.
Ingredients: *virgin coconut oil, *raw shea butter, *arrowroot powder, *cornstarch, *kokum butter, baking soda, *beeswax, magnesium.  *= Organic 
Have you been searching for a deodorant that is not just great for you, but also great for the environment? Then look no further! Not only is our Delightful Deodorant handcrafted using organic ingredients, but it also comes in an eco-friendly, biodegradable paperboard tube! 
---
Share this Product